Board of directors | Forward Pharma

Florian Schönharting, M.Sc. (Econ)
Florian Schönharting possesses over 25 years of investment executive experience in both public and private equity funds in biotech and pharmaceuticals. He is co-founder of NB Capital, and prior to this 10 years' experience as key responsible for biopharma public and private investments in BankInvest Asset Management. Actively managed BI Healthcare SICAV and BI Bioteknologi SICAV for 8 years. Currently managed funds are NB Public Equity K/S, Nordic Biotech l & ll. Founder and co-founder of several biotechnology companies including Genmab A/S, Life Cycle Pharma A/S, Zealand Pharma A/S. Overall Group CEO for NB Capital ApS and largest shareholder.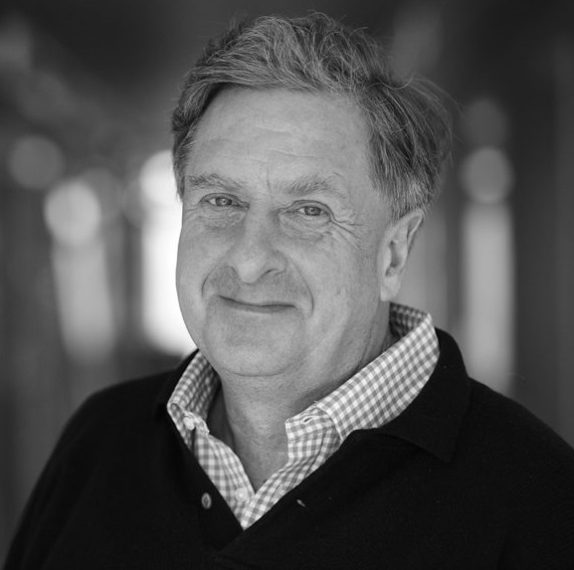 Torsten Goesch, MD, PhD, MBA
Dr. Torsten Goesch is a director of Rosetta Capital, formerly BioScience Managers Limited (BML) which he joined in July 2002. Previously, Dr. Goesch was the founder and Managing Director of TRG Invest (1999-2002), a Munich-based consulting business providing companies in the life science sector with support in strategic management, business development, technology management, mergers & acquisitions, new market entries and fundraising. Dr. Goesch has a proven commercial track record in building high-growth biotechnology and pharmaceutical companies, and is an experienced general manager in international business settings.
From 1997 to 1999, Dr. Goesch served as the General Manager for Central Europe for Biogen, which was, at the time, the second largest biotech company in the world. At Biogen, he built the Central-European business (Germany, Switzerland, and Austria) from start-up to DM100 million in sales within two years. Prior to Biogen, Dr. Goesch was based in London as the Commercial Head for the worldwide generics drug business of Merck Generics. He helped grow Merck Generics from US$100 million to US$400 million in sales and was actively involved in F. Merck's Initial Public Offering. Merck Generics was one of the many acquisitions Dr. Goesch had managed in his previous role at Merck as Head of Strategy and Acquisitions (1993 to 1995).
From 1988 to 1990 Dr. Goesch practiced as a medical doctor in internal medicine at the University Hospital Hamburg-Eppendorf, with a particular focus on nephrology, immunology and oncology. Dr. Goesch received a MBA from the J.L. Kellogg Graduate School of Management at Northwestern University, Evanston, Chicago (1992) and holds a PhD (1988).
Grant Hellier Lawrence is currently Managing Director and CFO at Nunc A/S, a Thermo Fisher Scientific company. He has more than 15 years of financial and IT management experience within global Life Science manufacturing and commercial companies, where he has provided overall leadership and strategic direction with a proven record of driving sustained business and financial performance. Prior to joining Thermo Fisher Scientific, Mr Lawrence worked for FMC and Pioneer Electronic Corporation. Mr. Lawrence holds a Diploma in Mechanical Engineering (1984) and graduated from the University of South Africa with a Bachelor of Commerce Degree in Accounting and Business Administration (1989).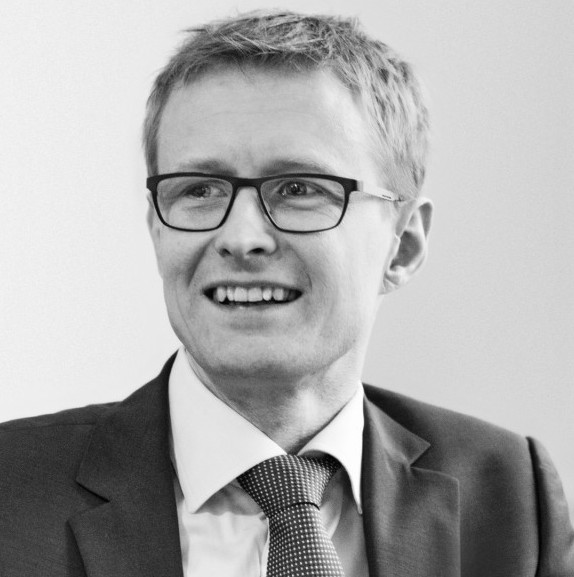 Jakob Mosegaard Larsen is a partner at Copenhagen based law firm, Mazanti-Andersen Korsø Jensen LLP, and serves as a trusted advisor of Danish and international private equity and venture funds. He has several years of experience acting as a legal adviser of biotech and life science companies. He graduated from Copenhagen University with a Master Degree in Law and holds an executive MBA from Copenhagen Business School. Jakob Mosegaard Larsen is a member of the Danish Venture Capital and Private Equity Association's Legal Committee and serves as DVCA's representative on Invest Europe's Tax, Legal and Regulatory Committee. Jakob Mosegaard Larsen and Mazanti-Andersen Korsø Jensen LLP act as Danish legal counsel to Forward Pharma A/S and the Nordic Biotech funds that currently are shareholders of Forward Pharma A/S. Jakob Mosegaard Larsen is also a member of the board of directors of the advisory company of two of the Nordic Biotech funds that currently are shareholders of Forward Pharma A/S.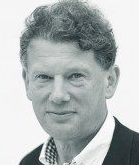 Dr. Moore is a partner at East West Capital Partners since May 2008. Previously, Dr Moore was a top ranked pharmaceutical analyst at Morgan Stanley from 1991 to 2008 and was a Managing Director from 1997 to 2008 leading the firm's global healthcare equity research team. Whilst at the University of Cambridge he co-founded a medical diagnostics company called Ultra Clone with two colleagues which led to the beginnings of a 20 year career in healthcare capital markets analysis. In 1986 he was involved in setting up the Bank Invest biotechnology funds and was on the scientific advisory board. Duncan was educated in Edinburgh and went to the University of Leeds where he studied Biochemistry and Microbiology. He has an M.Phil and Ph.D. from the University of Cambridge where he was also a post doctoral research fellow. Currently he is an active investor in biomedical companies as Chairman of Lamellar Biomedical, Oncology Ventures and StepJockey. In addition he has board positions at Cycle Pharma and Braidlock.