Claus Bo Svendsen, MD PhD
Dr. Svendsen has served as our Chief Executive Officer since March 2017. Within Forward Pharma, his previous role as Executive Vice President included responsibility for corporate functions, portfolio strategy, regulatory interactions and medical and scientific input across all phases of clinical trials. Prior to joining Forward Pharma in 2015, he held positions of increasing seniority in the Danish pharmaceutical company Novo Nordisk A/S, including roles of Global Medical Director for Victoza® (liraglutide) and for Saxenda® in its regulatory and pre-launch phase for weight management, supporting a successful FDA advisory committee meeting and finally FDA and EMA approval. From 2007 to 2009, he worked as a Medical Analyst in Nordic Biotech Advisors ApS, dealing with due diligence of potential investment opportunities. He is a Medical Doctor from University of Copenhagen in 2003, and additionally completed a PhD in sarcoidosis pathobiology in 2009. He has worked in several countries with a clinical background mainly in internal medicine, and is a recipient of a Young Investigator Award from the Foundation for Sarcoidosis Research in 2009. Dr. Svendsen is an author of 27 publications in international, peer-reviewed journals and >50 abstracts presented at international congresses on pathobiology of sarcoidosis, methods in molecular biology, and medical treatment of diabetes and obesity.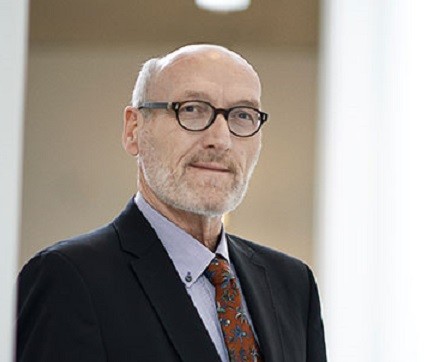 Peder Møller Andersen, MD
Dr. Andersen graduated from Copenhagen University, Medical school in 1981. He had 6 years training in surgery, anesthesiology and internal medicine before joining the pharmaceutical industry in 1987. He has during the past 25 years worked for large Pharma industries like Sandoz in Copenhagen and Basel, for Novo Nordisk, for Orion in Denmark and Finland on clinical development projects. He has worked for CRO and for small biotech companies as external consultant. He has experience in several therapeutic areas and Orphan Drug development. He has been in multiple agency meetings both national, EMA and FDA. He has several years of Business Development experience, generic and proprietary on a European level with PLIVA, Croatia and AWD, Germany. He has successfully established and realized a Nordic based Pharma company. He has been with Forward Pharma since 2009 in charge of the clinical development program for FP187, and led the Company from 2012 until February 2017.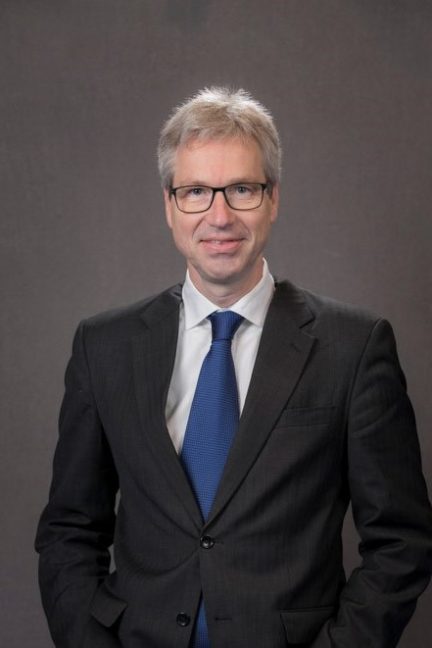 Rupert Sandbrink, MD PhD
Executive Vice President Multiple Sclerosis/Neurology and Immunology
Dr. Sandbrink, M.D., Ph.D., joined the Company on March 1, 2016 as our Executive Vice President Multiple Sclerosis/Neurology and Immunology. His duties and responsibilities include the following operational areas and functions: Clinical Development (including Medical Affairs, Regulatory Affairs and Pharmacovigilance), Strategy Analysis and Recommendations. He has more than 17 years of expertise in the pharmaceutical industry in all stages of clinical development including product launch and medical affairs. Dr. Sandbrink holds a degree in biochemistry from the University of Hanover, Germany, and a Ph.D. in molecular biology from the University of Heidelberg, Germany. He also received his medical degree from the University of Heidelberg, with further training in psychiatry and human genetics in Mannheim and Heidelberg, and he is a board-certified Clinical Pharmacologist. Prior to joining us, Dr. Sandbrink was Vice President and Therapeutic Area Head in Medical/Clinical Development and Clinical Sciences positions at Schering AG and later Bayer AG, with a focus on MS and other neurologic diseases and auto-immune disorders as well as ophthalmology, but also for other therapeutic areas covering a broad range of indications including hematology, dermatology, gynecology and rare diseases. He has also served for many years as company representative for Bayer HealthCare and Schering AG in the EFPIA Clinical Development Committee and in other committees of pharmaceutical associations. Dr. Sandbrink has authored more than 80 peer-reviewed scientific articles and review articles, and he has an affiliation as guest scientist with the Dept. of Neurology at the Heinrich-Heine-University in Düsseldorf, Germany.
Andrzej Jan Stano, PhD
Executive Vice President Pharmaceutical Development and Production
Dr Stano is responsible for all CMC activities in the clinical phases and in the manufacture and supply of intended commercial API and Product. Dr Stano holds a BSc, MSc and PhD in Chemistry, Pharmaceutical Sciences and Pharmacy from Kings College, University of London. His PhD was in the modified release properties of synthetic siderophore formulations used in the binding and transportation of Iron (III), as a potential treatment in thalassemia.
Dr Stano has 30 years' experience in the Pharmaceutical Industry and prior to joining Forward Pharma in 2015, had held numerous positions in GlaxoSmithKline for over 25 years, most recently he was a Director in Product Development, Research and Development responsible for Strategic Outsourcing Development. He has extensive experience of development of numerous drugs from early development through to the development of commercial-scale production processes with a number of successful regulatory submissions. His experience covers a wide variety of dosage forms including IV, and solid oral technologies over a broad range of indications.